We are an Invisalign VIP Elite Teen Provider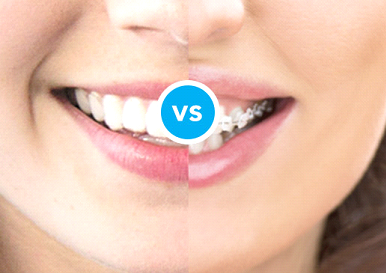 Invisalign Teen by Legler Orthodontics
Dr. Lee Legler is proud to have treated more Invisalign Teen patients than any other provider on the Treasure Coast of Florida (Vero Beach, Ft. Pierce, and Port St. Lucie). He is an Elite Provider of Invisalign which means he is in the top 5% of Invisalign providers in the United States.
Invisalign Teen is appropriate for ages 13-19 and Dr. Legler can correct most types of bite/alignment problems with this product. Invisalign Teen can be the perfect way for your teenage son or daughter to get the straight teeth and beautiful smile they have always wanted. Although teens may want straighter teeth, they often feel socially awkward with traditional metal braces and therefore, refuse orthodontic treatment. Invisalign teen will move your teen's teeth as effectively as adult Invisalign. It works similarly to Invisalign. Our Legler Orthodontics Invisalign Teen patients report they can participate in all the activities they love: drama, dance, modeling, athletics, band and selfies without worrying about their "tin grin". Senior pictures, prom and graduation are all much easier to manage with Invisalign Teen.
Once patients start treatment, Dr. Legler sees them every 6-8 weeks to monitor and correct tooth movement. Aligners are worn an average of 22 hours a day and changed every 2 weeks. Major tooth movement and bite correction can be accomplished using bonded tooth colored attachments and removable elastics. At Legler Orthodontics, we find that teen patients appreciate the option of Invisalign Teen. They are self-motivated to wear their aligners to avoid fixed braces. Also, Invisalign Teen comes with 6 free replacement aligners and treatment takes 12-24 months.
*It is important to understand that just like with traditional braces, Invisalign is orthodontic treatment and the expertise and clinical skills of your provider is important in achieving the best result possible for you. Since Dr. Legler is a Board Certified Orthodontist and Elite Provider for Invisalign, your treatment will be with the most qualified provider in our area.
See What Other Teens Are Saying:
Connect with other teens to share your Invisalign Teen experience and find out what other people have to say about their treatment.