Types of Braces in Vero Beach, Fort Pierce, and Port St. Lucie, FL
Your experience at Legler Orthodontics should be different from any other dental office on the Treasure Coast. The combination of a board-certified orthodontic experience and state-of-the-art treatment facilities with a patient-centered, relaxed atmosphere should make your time in treatment as pleasant as possible. We value you as a patient and hope to show you every visit to Legler Orthodontics!
---
In-Ovation® Braces
Metal Self-Ligating Braces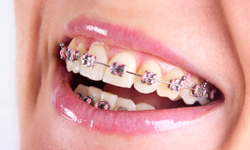 Legler Orthodontics utilizes In-Ovation® self-ligating braces for our metal braces option. These braces offer more comfort during adjustments, as wires are secured in with a clip or door instead of being tied in tightly with a wire or elastic. They are also more comfortable day to day; since there is no tie, there is less friction between the wire and bracket, allowing the teeth to move more efficiently.
Clear Self-Ligating Braces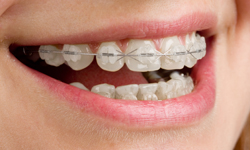 Adults, teens, and kids concerned with aesthetics are perfect candidates for ceramic/clear braces. Clear braces at Legler Orthodontics are self-ligating with a clip or door. Like their metal counterparts, these require no ties, which is great because the ties yellow over time. Legler Orthodontics use In-Ovation clear braces because they stay clear the entire treatment time. The clip allows these ceramic brackets to perform every bit as efficiently as metal braces.
The efficiency of In-Ovation braces, both metal and clear, means that cases that used to take 28 to 30 months can now be completed in 18 to 24 months. Patients who choose In-Ovation will need to visit our Vero Beach, Fort Pierce, or Port St. Lucie, FL orthodontic office every five to seven weeks for adjustments.
LightForce Braces

We are proud to offer this cutting-edge solution that unties modern 3D-printing technology with fully digital treatment planning to provide you with a great experience and results. Every LightForce treatment plan is individually designed based on your unique tooth shape, jawline, and facial structure. This enables a perfect fit throughout the straightening process. Lightforce is the next generation of orthodontic treatment: It is more efficient, more personalized, and more convenient than any other option on the market.
Invisalign® Clear Aligners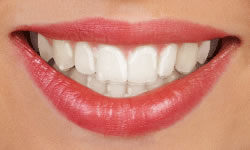 Invisalign clear aligners offer a totally aesthetic orthodontic option, as they are made of clear plastic. The doctors use a digital model to correct your bite and alignment, and then sends the designs to Invisalign to fabricate the custom aligners. The aligners need to be worn for 20 to 22 hours per day and are changed every ten days. Patients also love Invisalign because there are no food restrictions, as the aligners are removed during meals. They are also removed for oral hygiene, making brushing and flossing much easier and less time consuming than braces.
Treatment times with Invisalign vary depending on the severity of the case. The most common length of treatment is between 12 and 14 months, and patients will need to come in for adjustments every six to eight weeks.
To learn more about the types of braces available at Legler Orthodontics, simply schedule a complimentary consultation at our Vero Beach, Fort Pierce, or Port St. Lucie, FL orthodontic office. Your appointment includes a clinical exam, photos, and X-rays, so that the doctors can diagnose your case and formulate treatment options.